When you think of Spain, the first things that come to mind usually involve flamenco, bull fighting, a wide array of seafood, and a lovely afternoon siesta. Interestingly enough, not all of Spain shares this culture; in fact, very little of the country still participates in century old traditions relating to bull fighting or the intricate art of flamenco performance. The two main socio-political hubs – Madrid and Barcelona – are embedded in fairly recent architecture and social innovation. While many tourists flock to these major cities, they often overlook Seville, a beautiful city that forms a unique bridge between antiquated tradition and modern advancement. As the capital of the southern province of Andalusia, the motto of the city is "no me ha dejado" (Sevilla has never abandoned me). The NO DO emblem representative of this expression is found painted literally throughout the city – on the streets, on government buildings, on telephone posts – as a constant reminder of how special of a city of Seville really is. I had the privilege of studying there for 5 months this past spring, and I can truly say the time went flying by. If you end up studying abroad in this special place, I hope you can take the time to read some of my do's and don'ts of living in the city!
EMPEZAMOS…
DO use Maps.Me
The map above is Sevilla. As you can see, there are a lot of windy, narrow streets that have seemingly unknown destinations. Maps.Me is a life saver. The app allows you to download maps of entire cities and use them in Airplane Mode. As soon as your plane lands in Spain or any country you travel to, your US phone number will be essentially ineffective, so preparing beforehand makes a HUGE difference.
DON'T eat the oranges
If you come during the spring semester, you will be amazed by how many orange trees there are – on almost every street corner and public garden are rows of these trees. They look beautiful, but the oranges themselves are extremely acidic (imagine a lemon X10). I ate my first one only to be laughed at by locals when they saw the intense grimace on my face. While it may be tempting, don't do it!
DO Volunteer
If you go to Seville through CIEE, they give the option for students to volunteer at various schools and organizations. Take advantage of this! Every Monday, I took the metro from my homestay in Triana to Amate, an underprivileged neighborhood in the outskirts of the city. It was there that I volunteered at  a middle/high school. I grew to love the classes I worked with so much that it even inspired me to switch my career path to pursue secondary education. [Above is a photo of the class I volunteered in!]
DON'T be afraid to make a fool out of yourself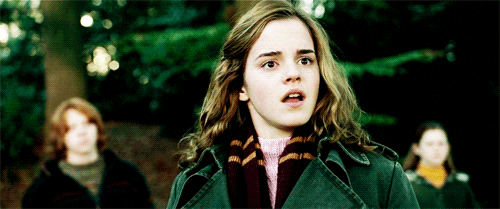 It's going to happen. Inevitably. You will say things that might come off completely wrong and there's a good possibility locals will laugh at you. It's totally natural and normal. It will probably turn into a good story after.
DO Travel….but DON'T spend every weekend away 
This one is important. One of the incredible aspects of Europe is the easiness of being able to travel. Flights are usually inexpensive and if you schedule an AirBnB or hostel reservation at the right time, it won't make too much of a dent in your pocket. If you are one to spend a good chunk of money easily, budget yourself. Your semester/year will go by SO FAST, so it's also important to actually live in the city and stay for some weekends.
DO NOT go to Starbucks every day to do your homework 
As a Starbucks lover, this was a serious temptation. Very few places serve many other drinks besides cafe con leche (espresso with milk). Coffee shops in Spain are to socialize, not to study. Starbucks is really just a hub of tourists and other American students doing their homework. If you need a good place to study, I recommend La Biblioteca de Infanta Elena – it's a great place when it's not unbearably hot.
DO Journal
My biggest regret from studying abroad was not journaling enough. Easy to forget, but very important.
DON'T Mix Rebujito with Amusement Rides
The Feria de Abril, or April Fair, is a week-long fiesta in a Seville neighborhood called Los Remedios. Thousands of casetas (little houses) are set up and women and men dress up, dancing flamenco and socializing throughout the day and night. School is also cancelled the entire week of this ongoing fiesta. Many people drink rebujito, a mix of white wine and Sprite/7UP and go on amusement park rides after. As someone with a sensitive stomach, I DO NOT recommend this mix.
DO Enjoy Your Time
Make the most of every moment. Get to know your host family and spend time walking around everywhere/ Seville is beautiful, and you will quickly learn to love it. ¡Aproveche!